Exterior Cleaning by H2O Cleaning Services
H2O has many years of experience in the exterior cleaning of locations throughout Wales and the South West. We have built up a reputation within the industry for providing a first-class exterior cleaning service. It is very important to keep your exteriors well maintained and cleaned on a regular basis to avoid the build-up of moss, algae and other organic matter. Because of changes in UK weather conditions over the last few decades, and the warmer, wetter weather during winter months, buildings, walls, driveways, in fact, any hard exterior surface has become more prone to the build-up of organic matter as well as air pollutants.
We are here to help maintain your exteriors to avoid this constant build-up and to prevent it from becoming an eyesore, not only to you but if applicable, to your customers also. Your exterior environment is an investment, and as such, it is important that you look after it. Having your exterior cleaned not only helps to protect it against the elements but can also help you avoid expensive maintenance and repair costs further down the line.
Replacing and repairing any aspect of your property does not come cheap. Your carpark, exterior walls, public areas, building exteriors including building render and brickwork are extremely vulnerable.  Harsh weather conditions and other elements can break through the exterior of your property, causing extensive damage over time. You want your exterior to look presentable to any visitors or even potential customers when they arrive. Your premises are often the very first interaction a customer has with your business and it is important you give the right impression from the very start.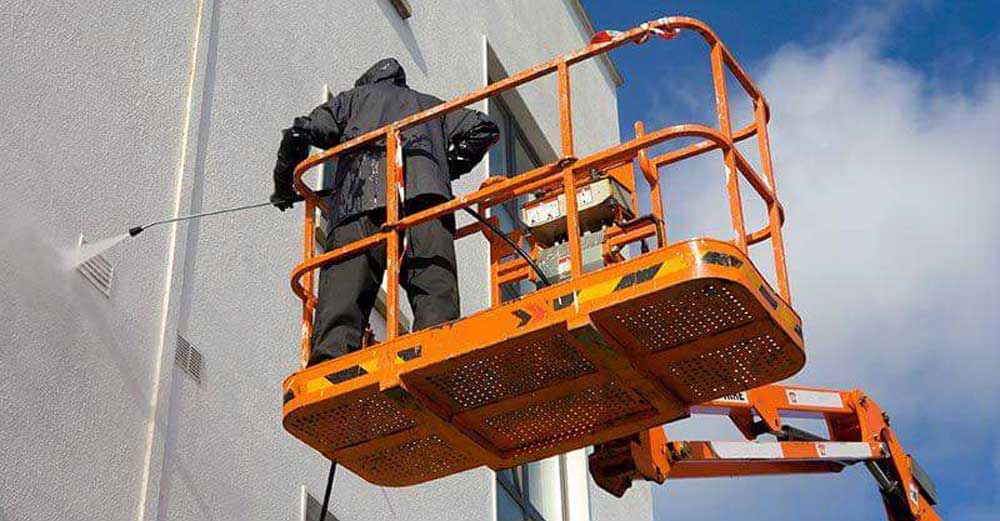 So, if your property is in need of an exterior clean, and you are looking for the best exterior cleaning company in Wales and the South West, get in touch with us today on
To arrange a free no obligation site survey and quotation call 01873 561991‬.
If you would prefer to drop us a message then simply fill in our

online contact form

and one of our team will get right back to you.
Contact us
today 

for your 

FREE 

no obligation quotation