Exterior & Cladding Cleaning Specialists
Covering The South West and Wales
We provide high-pressure washing and exterior hard surface
cleaning and restoration services.
Areas covered include – Cardiff, Gloucester, Newport, Bristol, Monmouth, Abergavenny, Cwmbran, Ross, Hereford and Ledbury.
CALL TODAY 07418 044116

Any surface, any budget – H20 can help!
Services
for ALL
situations
We are Exterior Cleaning Specialists and provide both domestic and commercial pressure washing, sealing and power washing services to Ledbury, Monmouthshire, Herefordshire, Worcestershire and Gloucestershire.
National UK service also available.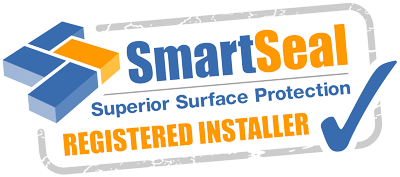 Driveways
Do you have a driveway area that's looking for some TLC?
Commercial Cleaning
Looking for specialist power cleaning services in your area?
Soft Washing
A safe and very effective low pressure cleaning method. It allows cleaning and sanitizing from the safety of the ground or a platform using low pressure equipment that will effectively clean and sanitize exterior surfaces with soft washing chemical.
Patio Cleaning
Is your outdoor patio losing it's shine or being taken over by weeds?
Graffitti Removal
We will clean all graffiti, from any surface, at a time to suit you and your business.
Wall Render Cleaning
Though coloured wall render such as K rend is attractive and low maintenance, it should not be painted but need periodic cleaning
Tarmac Rennovation
Why not go 'Back to Black' on your tired looking tarmac driveway?
Block Paving
Tired of weeds and general undergrowth ruining the look of your block paving?
We hydro clean your roof, removing all moss, lichen, algae, fungi, dirt and pollutants. In addition to this we clean and unblock all gutters, downpipes, drainpipes and drains. We clear all traces and preventing regrowth of moss, algae and lichen.
All types of metal and plastic cladding gently cleaned.
• Colour restoration of faded cladding.
• Restore don't replace.
Re-sanding
Feel like your outdoor surface has lost it's colour, and is in need of a makeover?
When having work carried out on your outdoor surfaces, you want the appearance to last forever.
Pathways, driveways, garden walls
Graffitti and Chewing Gum Removal
Decking, woods surfaces and play equipment
Asphalt, Tarmac and rubber surfaces
Commercial and Public Areas
Our 
Work
If you like what we do and want to know more contact us below
Areas 
Covered
We cover all areas throughout the South West and Wales.
Please contact us to discuss work further afield.
Why choose




H20 Cleaning?
We hope to make our service easy and
hassle free for all our customers and
for you to enjoy doing business with us.
Any surface, any budget, we can help
We offer a professional pressure washing and sealing service for block paving, tarmac, concrete, pattern imprinted concrete, flagstones and natural stone. Our high pressure and sealing techniques enable us to restore tired old driways, patios, car parks – in fact any hard landscaped surface for our domestic and commercial clients.
Top quality equipment
Our pressure washing equipment is vastly superior to conventional domestic pressure washers. Unlike domestic pressure washers we can control the force and air flow so your paving can be cleaned safely without compromising the integrity of the surface.
On block work our machines are specially designed to remove the top layer  of sand from the joints. This top layer of sand is the dirty contaminated sand were the vegetation grows from.  After cleaning the joints are topped up with fresh kiln dried sand, which is sterile and will resist growth for a reasonable period of time.  Our machines also have special tools and attachments which enables us to work quickly and efficiently with minimal collateral mess to the surroundings.
"
I was amazed at the results..!! its like having new slabs again…very, very good job done…would recommend these guys to anyone..! lovely and freindly and work super hard to get these results..! Thankyou so much….see you next year….!
."
"Very professional service. Didn't realise how grim our shop front was. H2O came and carried out a site visit and advised us of the best options. When they arrived on the day of the clean they did a great job, so many customers have commented, i highly recommend their services. "
Contact us
today 

for your 

FREE 

no obligation quotation